Tanners Hill
Restoration of a seventeenth century timber-frame house into a home and gallery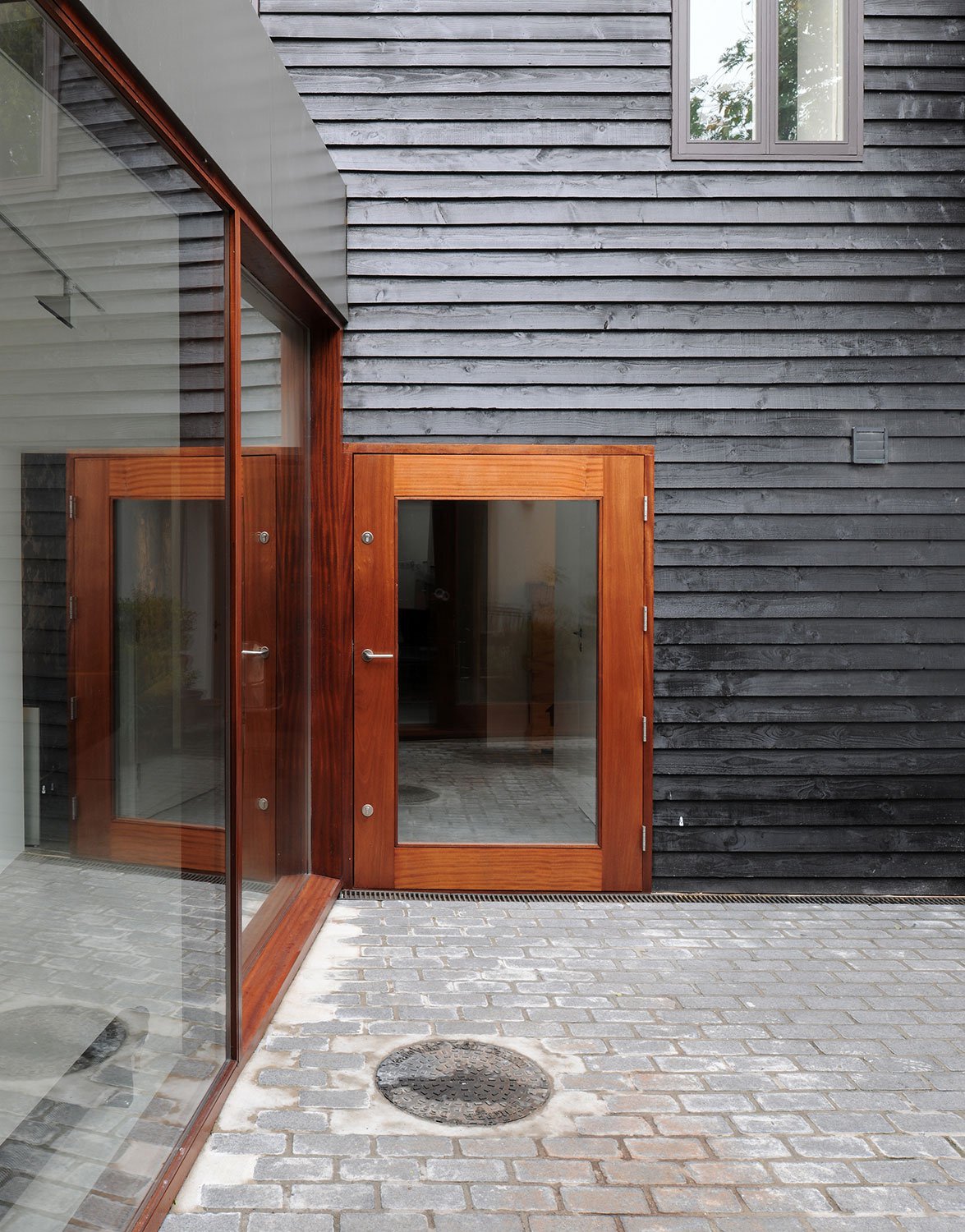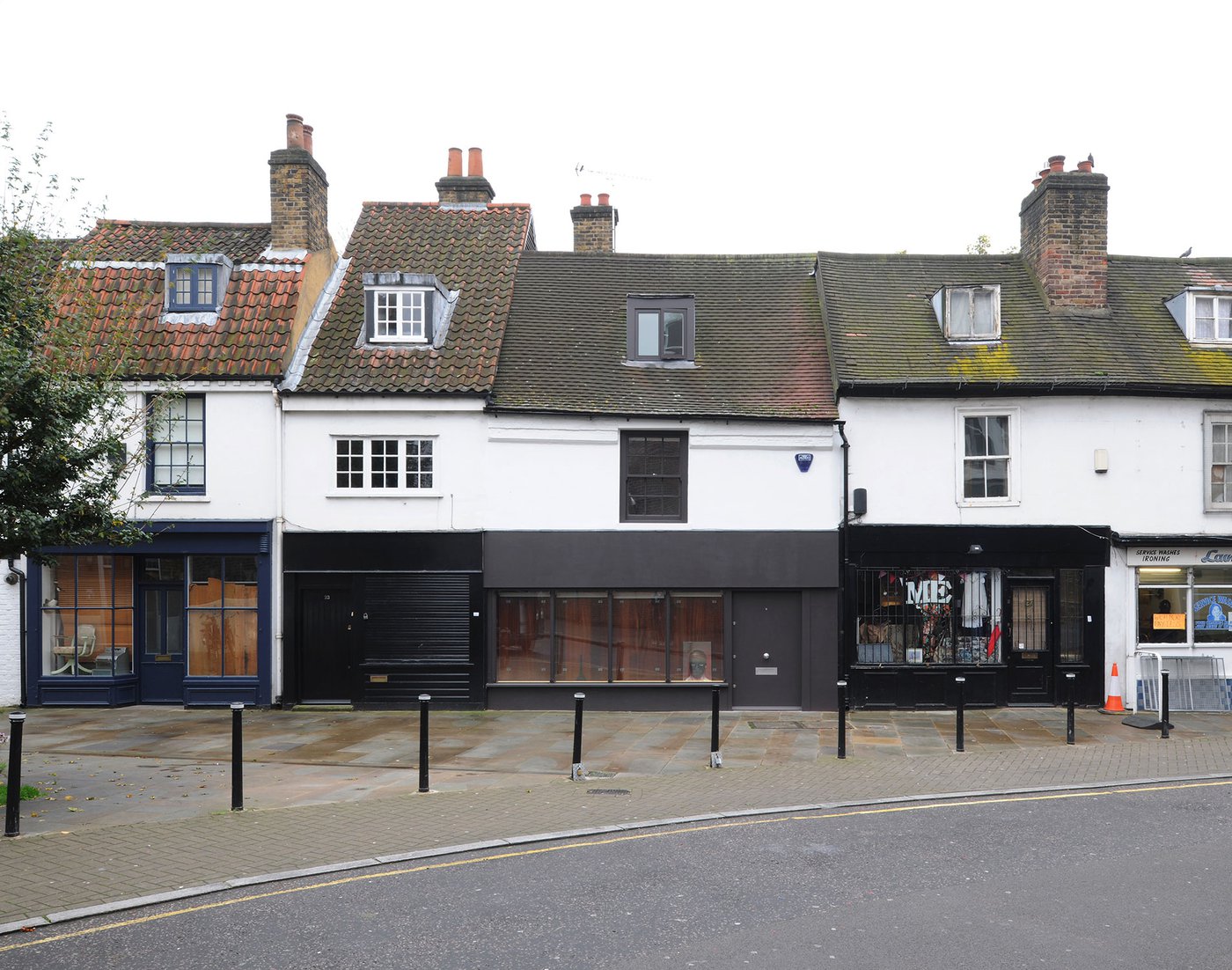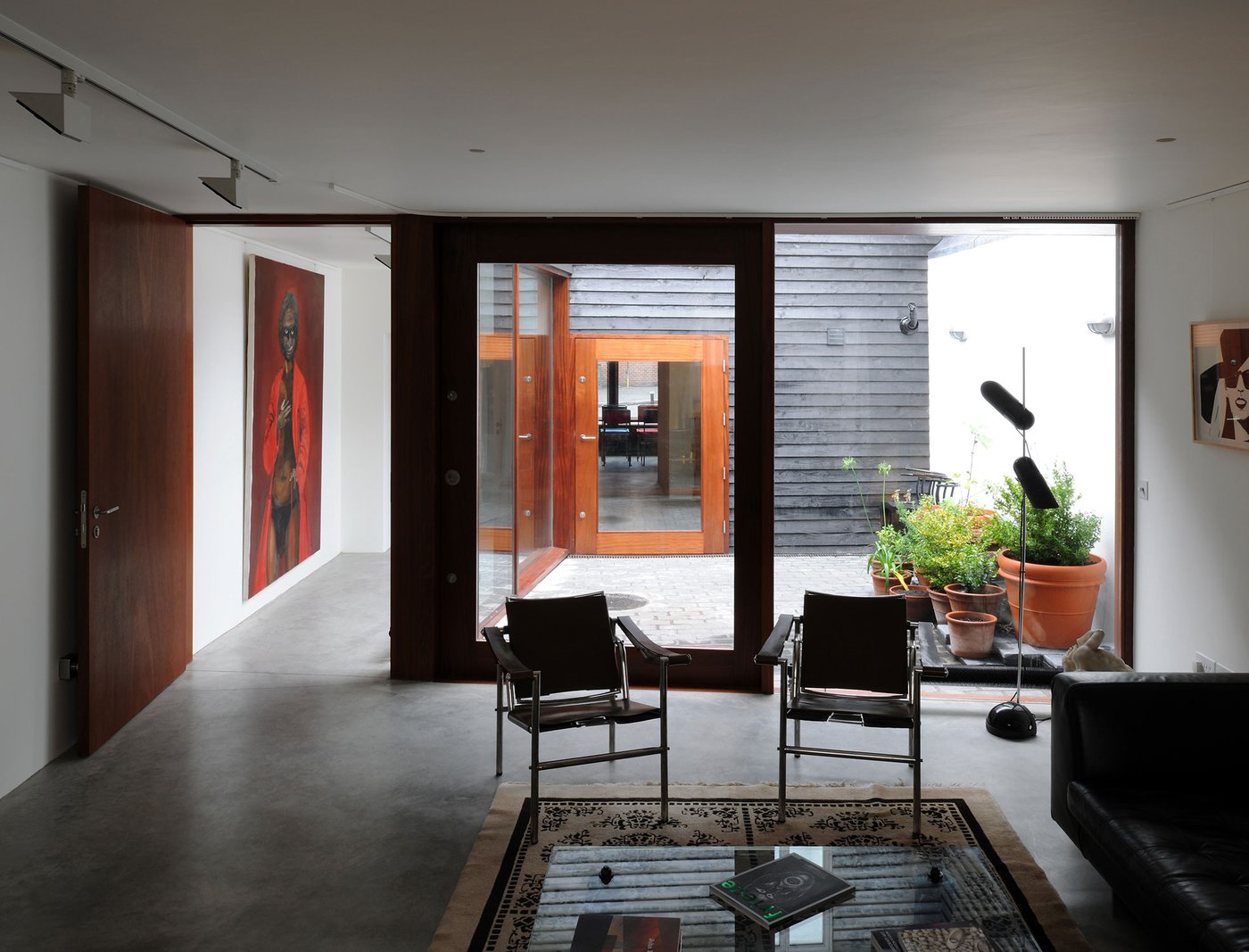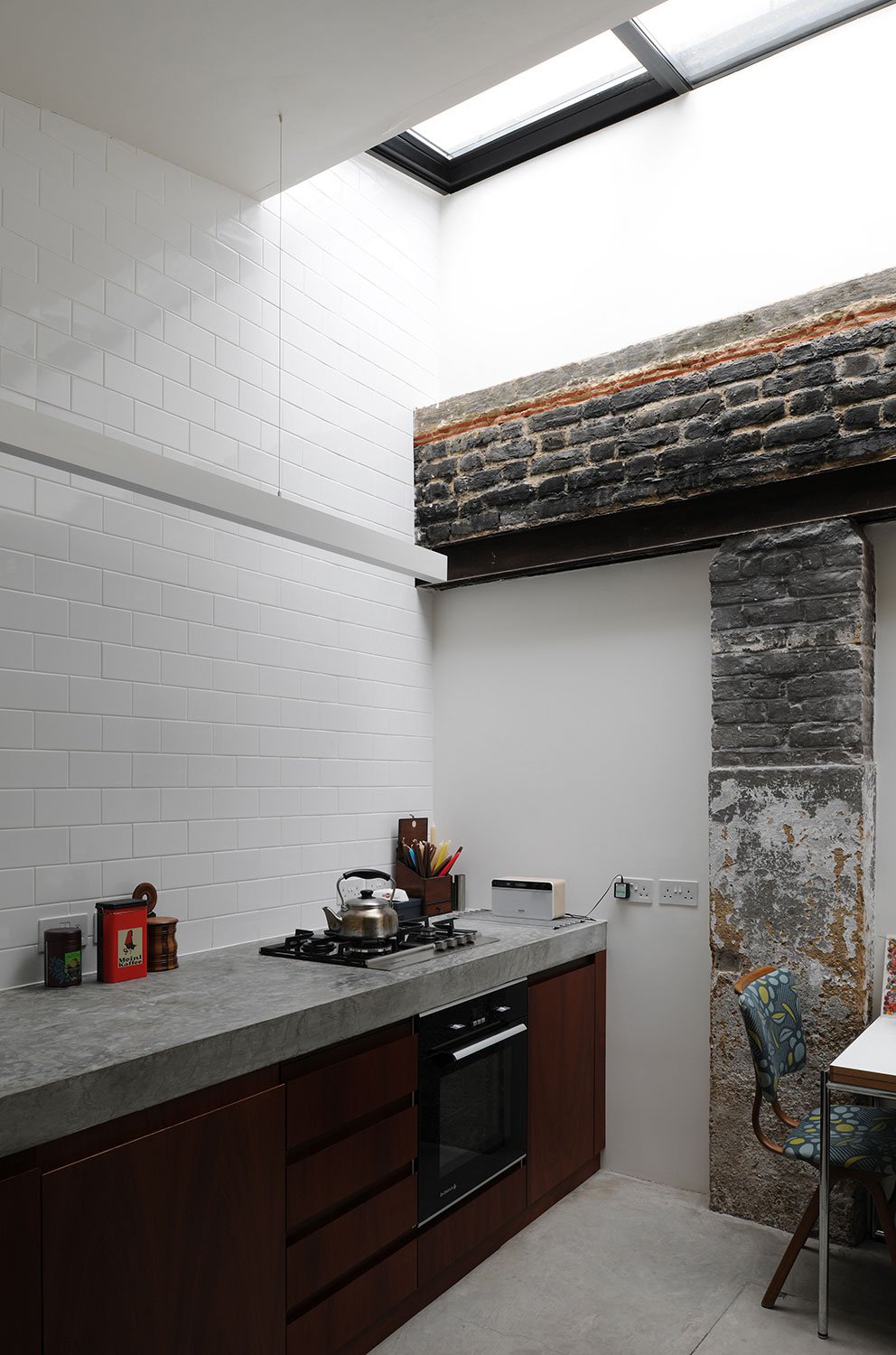 This grade II listed building, formerly a bicycle repair shop, is a timber-framed building made using timbers from ship construction at the historic Deptford docks.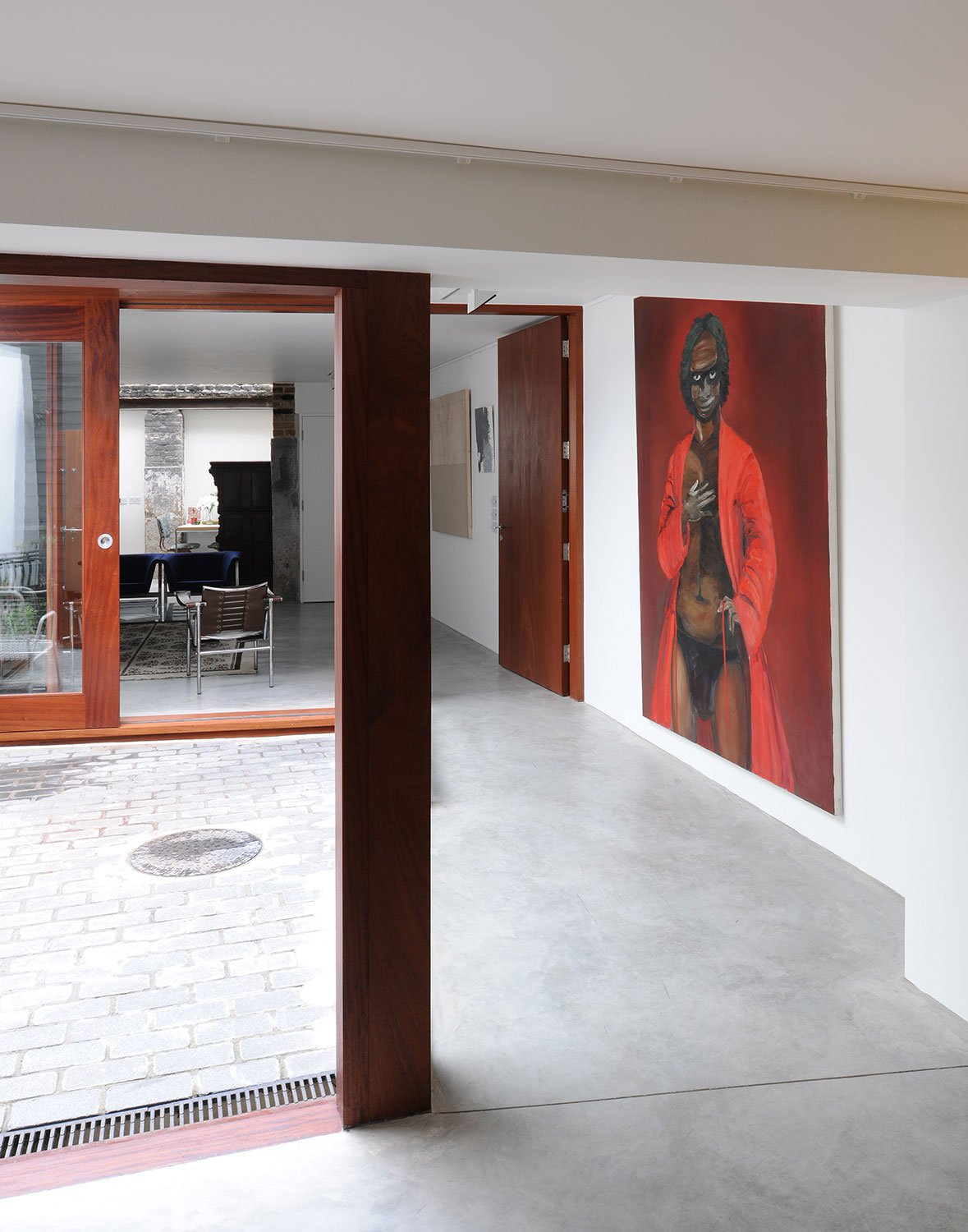 Our restoration exposes the elements of the historic structure that are intact, and uses lime plaster and timber joinery as a neutral background. The house is highly insulated by building an inner studwork frame within the existing timber structure. This allows the preservation of the whole and the revealing of the original fabric at opportune moments.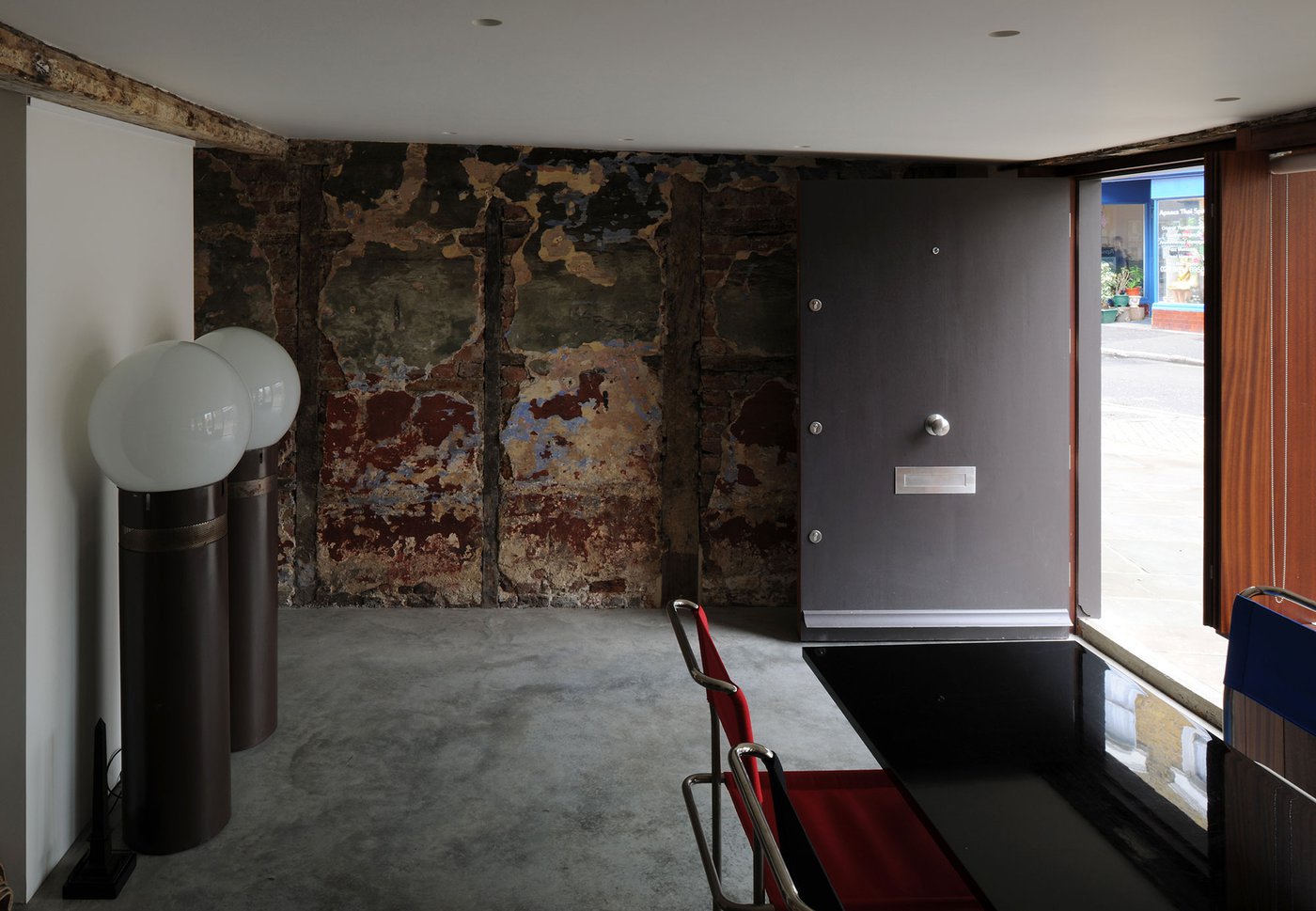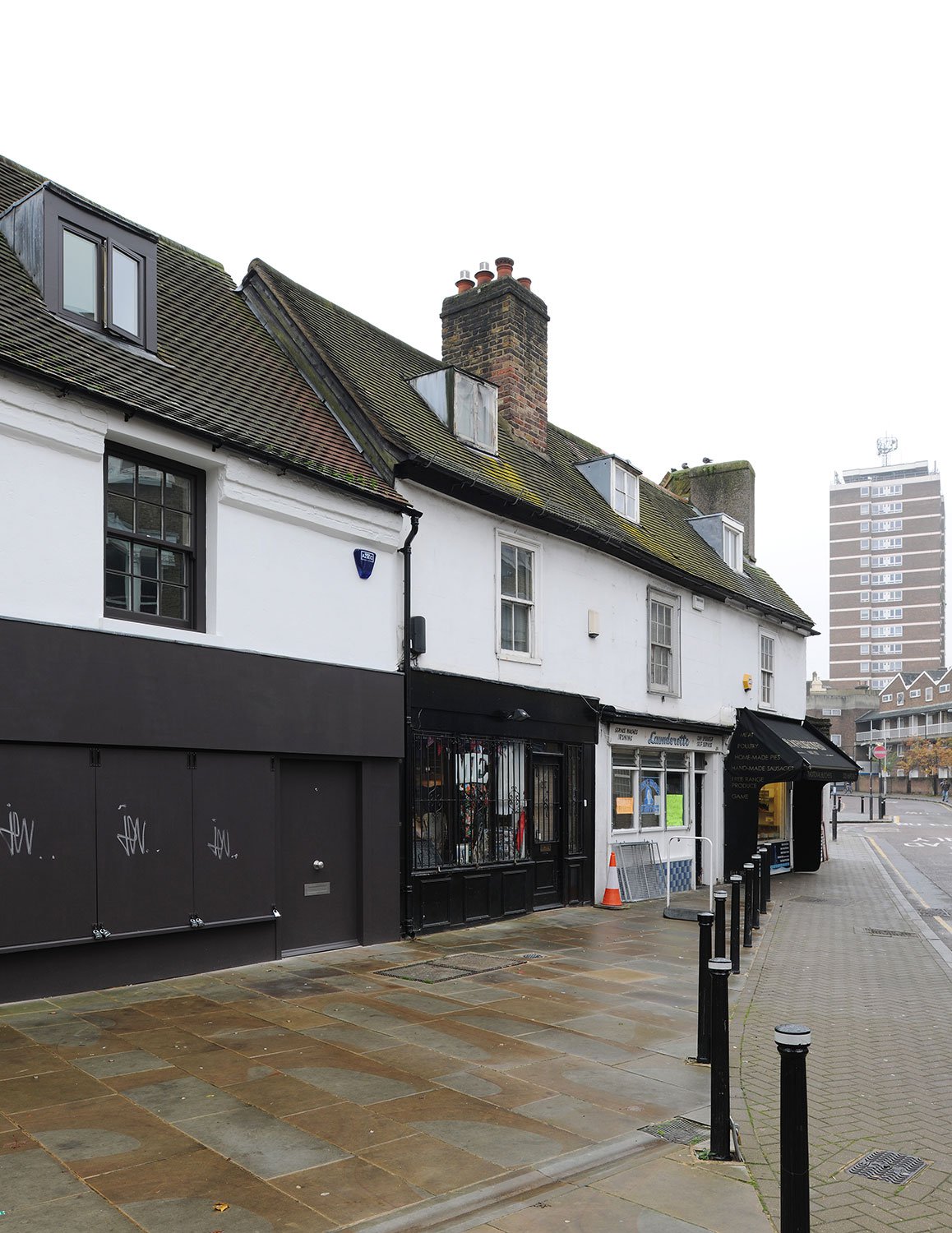 Downstairs, the rear outbuildings are connected to the house with a new gallery space that wraps around a courtyard. The deep plan is transformed into a series of interconnected internal and external spaces of varying scales and character. Large sliding and hinged doors open into the courtyard and a polished concrete floor unifies the ground.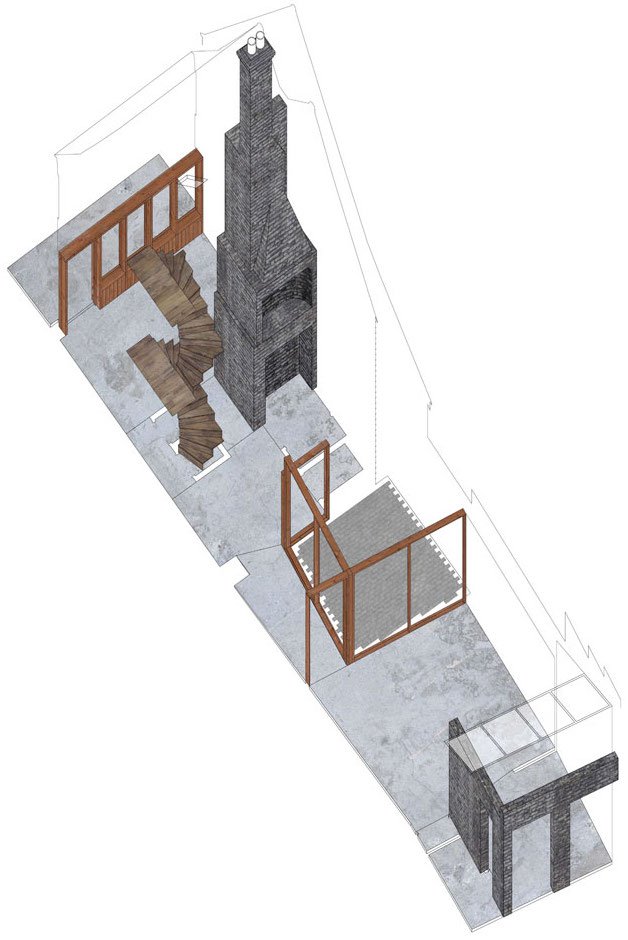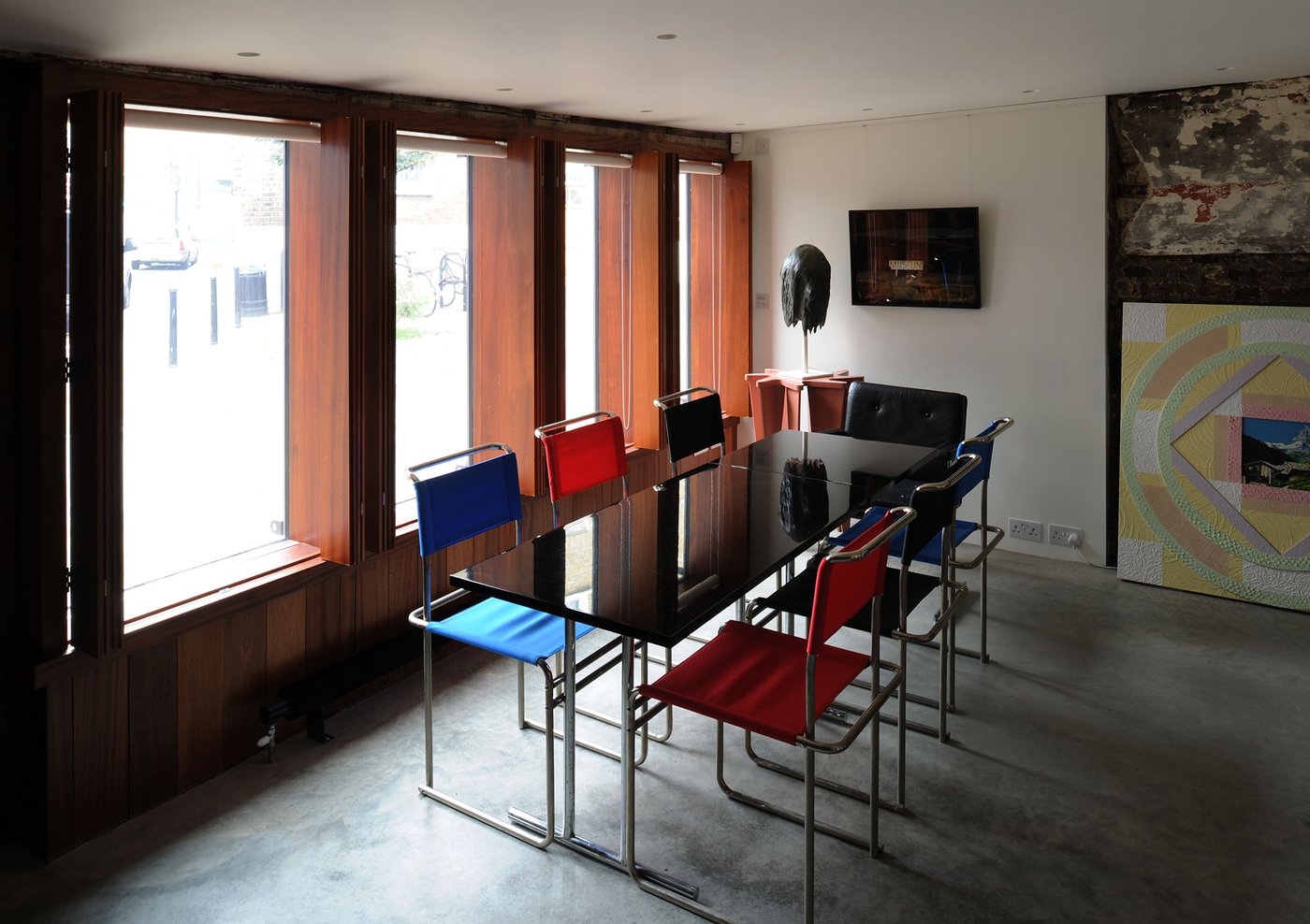 Lighting Designer:
Mindseye
Structural Engineer:
Momentum
Concrete Installation Contractor:
Steyson Granolithic
Contractor:
Fullers Builders Ltd.
Party Wall Surveyor:
Caxtons Chartered Surveyors
Photographer:
David Grandorge
Approved Building Inspector:
Assent Building Control
Awards

Winner, RIBA London Regional Awards, 2013
Shortlisted, RIBA Stephen Lawrence Prize, 2013
Shortlisted, Architects Journal Retrofit Award, Heritage, 2013
Publications

'RIBA Stephen Lawrence Prize 2013', in: Architects Journal(London, UK, Sept. 12, 2013)
Jay Merrick, 'Down Deep In Deptford', in: Architects Journal(London, UK, Feb. 14, 2013)
'Tanners Hill', in: AJ Buildings Library(London, UK, Dec. 1, 2011)